Lyme's Holiday Traditions, in Town and at Home
Join us and share your favorite holiday memories and traditions. I invite people of all faiths and belief systems to join me in sharing the rituals and traditions that give meaning to them (and their loved ones) this time of year, and light the way toward new beginnings. We'll also hear from members of our community churches and the Utility Club about the enduring traditions they bring to us each year.
Meeting ID: 896 5343 8377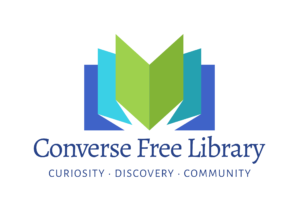 Judy Russell
Library Director
Converse Free Library
Phone: 603-795-4622
Fax: 603-795-9346
Email
Find more and updated details about Junkets and lots of library goings on at the Converse Free Library website.
Upcoming Junkets:
December 10: Let's Get Hygge, Lyme! Coziness is one of my favorite topics. Hygge (pronounced h(y)o͞oɡə, but softly, not like the horn on a Model T!) is the untranslatable Danish word for everything that brings you the pleasures of hearth, home, companionship—and really great socks. It's a state of mind. Do you practice hygge to help you through the frigid months of winter? How? I'll share my favorite things for bringing hygge into my home (and work), and I hope you will, too! Please note: This is the first night of Hanukkah, too. To our Jewish neighbors who will be celebrating with loved ones, may you light the candles each night with peace, love, and joy surrounding you.  Chag Urim Sameach!
December 17: Lyme's Favorite Books (and Other Media) of 2020. I'll share some of my favorites and I'll report on what the overwhelming preferences were among library users this past year (hint about one of those: the main character's last name is Gamache). Come prepared to share your favorite literary, cinematic, and/or auditory escapes this year (heaven knows we needed them!), in the form of (first and foremost) books, movies & TV, podcasts, other online wanderings, but especially books. As Anna Quindlen says in How Reading Changed Me, "Books are the plane, and the train, and the road. They are the destination, and the journey. They are home."