Lyme's Favorite Books (and Other Media) of 2020
.
I'll share some of my favorites and I'll report on what the overwhelming preferences were among library users this past year (hint about one of those: the main character's last name is Gamache). Come prepared to share your favorite literary, cinematic, and/or auditory escapes this year (heaven knows we needed them!), in the form of (first and foremost) books, movies & TV, podcasts, other online wanderings, but especially books. As Anna Quindlen says in How Reading Changed Me, "Books are the plane, and the train, and the road. They are the destination, and the journey. They are home.".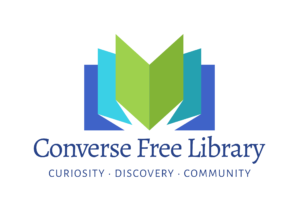 Judy Russell
Library Director
Converse Free Library
Phone: 603-795-4622
Fax: 603-795-9346
Email
Find more and updated details about Junkets and lots of library goings on at the Converse Free Library website.